The MUST team wins the group championship at the Tsinghua DoA Fun Sports Meeting
2023-10-19
On October 19th, 2023, the Department of Astronomy, Tsinghua University held a unique fun sports meeting. Approximately 90 faculty and students actively participated and were divided into 9 groups to compete in a series of exciting sports events.
The atmosphere throughout the sports meeting was enthusiastic, and members of each group participated actively in the competitions. Everyone invested their efforts, demonstrating high-level athletic skills and a spirit of teamwork, which garnered warm applause from the audience.
After entertaining and intense competitions, the MUST team ultimately emerged as the first-place winner due to its outstanding performance. Collective strength was fully demonstrated during the games, and the team's members' coordinated collaboration earned recognition from other groups.
The members of the MUST team feel immensely proud and honored for winning the championship. Team captain Lao Junsen expressed sincere gratitude to all the members for their hard work and selfless dedication, stating that the success of the sports meet was a result of teamwork and cooperation. He hopes that this spirit of unity and cooperation will enhance the team's cohesion in their work.
The fun sports meeting not only improved participants' physical fitness but also further ignited their enthusiasm for sports and raised their awareness of teamwork. The successful organization of the sports meet provided a platform for faculty and students to showcase their individual skills and teamwork abilities, and also offered an opportunity for mutual exchange and deepening friendships between participants.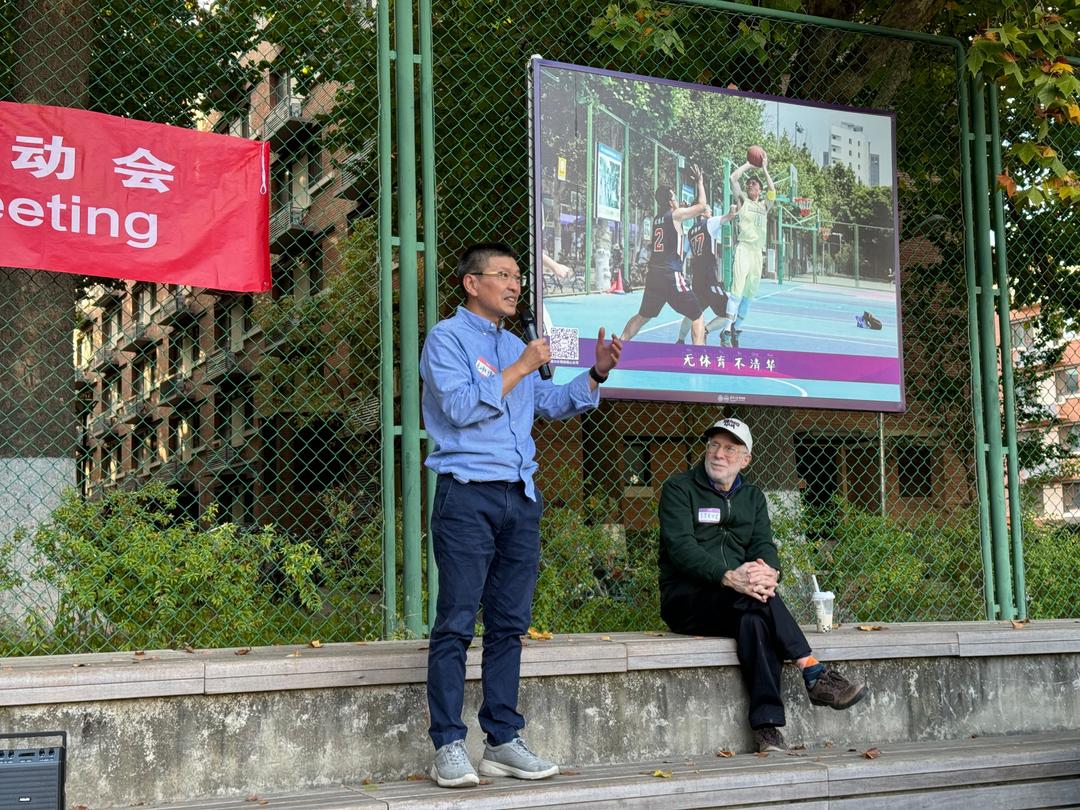 Professor Mao Shude, the head of the Department of Astronomy and the project leader of MUST, giving a speech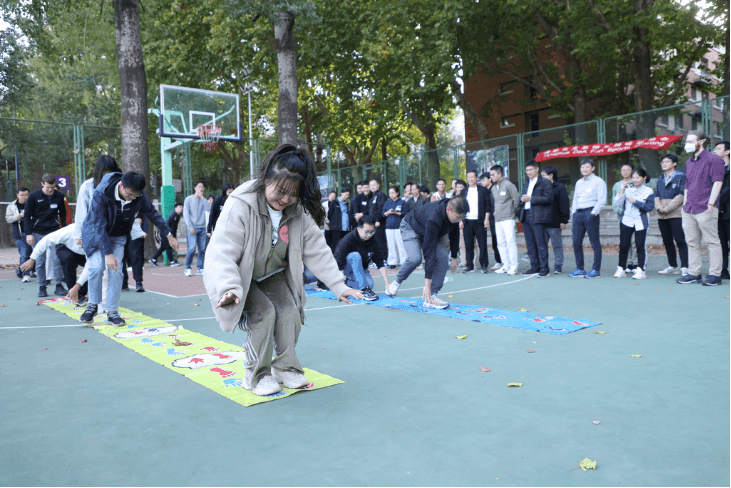 Warm-up activity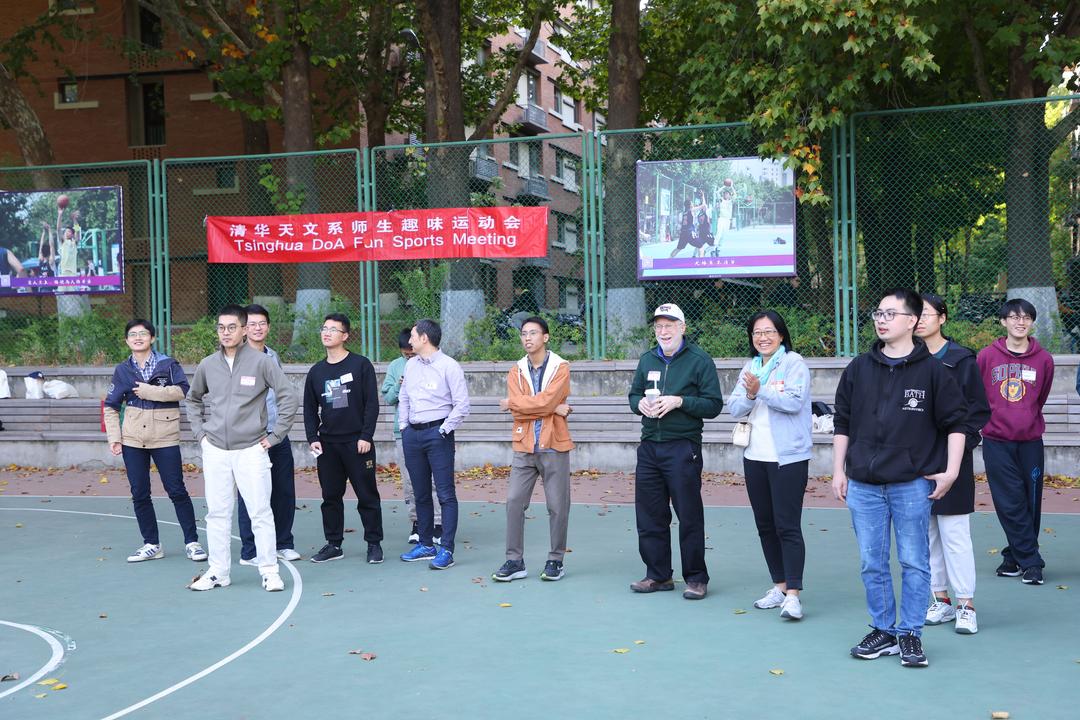 Scene of the fun sports meeting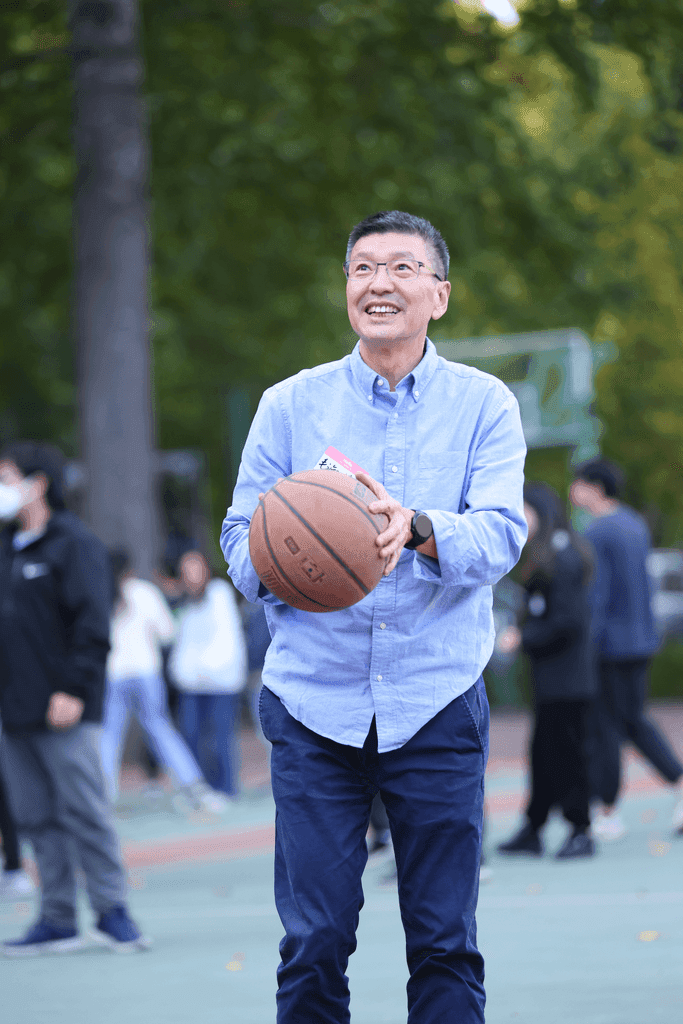 Professor Mao Shude shooting basketball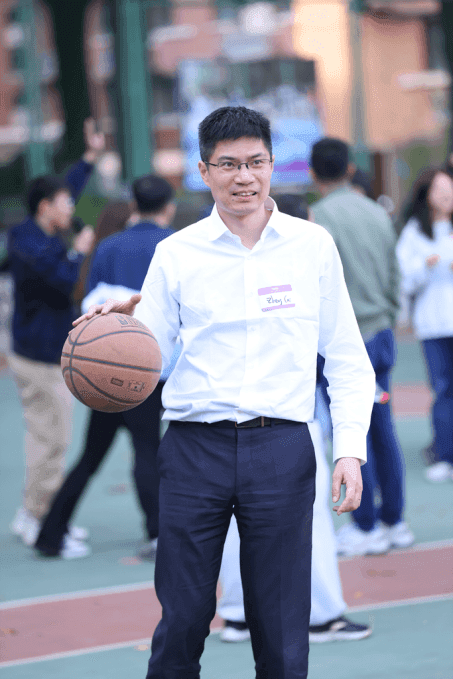 Professor Cai Zheng shooting basketball
MUST team participating in the "peanut-grabbing" relay race
MUST team receiving the championship prize