Spring Team Building 2023 for Center for Astronomy Technology, Tsinghua University in Fenghuangling
2023-04-27
In order to enrich the team's leisure activities, enhance communication and exchange among members, and establish a team atmosphere of mutual understanding and trust, the Center for Astronomy Technology, Tsinghua University launched a mountain climbing activity at Fenghuangling (Beijing) as the team building on April 27, 2023. And a total of 25 members from the MUST team participated in the activity.

Group photo of the Center for Astronomy Technology, Tsinghua University

Icebreaker for team members before the climb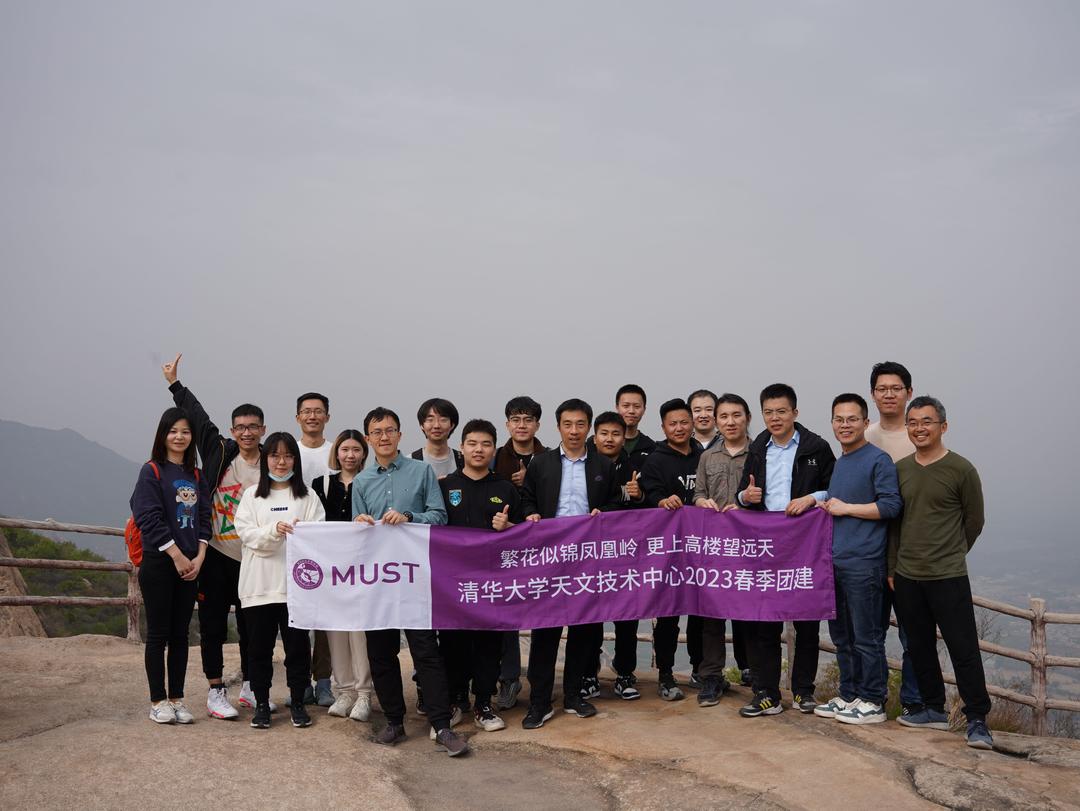 group photo of climbing the top During the mountain climbing, everyone had in-depth communications about work and life-related questions and experiences, achieving both physical fitness and the happiness and knowledge gained along the way. We encouraged and helped each other, and eventually reaching the summit.
Collaborative teamwork helps us go further. The activity not only promoted the spirit of challenging oneself, forging ahead, and working together for the MUST team, but also advocated for a positive and healthy lifestyle, and "work healthily for 50 years for the country" with practical actions. The Center for Astronomy Technology, Tsinghua University will continue to strengthen team cohesion, improve team execution, and optimize team communication through various activities, striving to push the MUST project forward as soon as possible!